About Bob
Before beginning a full-time career as a tutor, Dr. Chaparala was a CEO, Program Director, Program Manager, and a Consultant for numerous Fortune 500 companies. He holds a Masters degree in Mechanical Engineering, a Ph.D. in Philosophy, an MBA and a Masters in Applied Mathematics as well as many other certifications that have taken countless hours of hard work and preparation to obtain. For a full list of all of Dr. Chaparala's qualifications and achievement please visit his LinkedIn page at Dr. Bob Chaparala, M.S., M.B.A., Ph.D., PfMP, PgMP, PMP.
Bob Chaparala is one of the most elite GMAT tutors in the country. He has 35 years of experience as a GMAT tutor. Bob has a long track record of students scoring 700+, along with acceptance to Ivy League universities and top M.B.A. programs. Bob's strong background in math and teaching stem from his own studies and academic achievements. Best GMAT Tutor NYC.
Through his illustrious career as a tutor, professional and student Dr. Chaparala has gained an understanding of what must be accomplished for any student to achieve their desired GMAT score. He has trained and prepared hundreds of students to improve their scores and attend the school of their choice. While working with Dr. Chaparala, every GMAT problem involving Algebra, Arithmetic, Discrete Math, Geometry and Data sufficiency will be covered through his unique unorthodox as well as widely accustomed academic approaches. He strives to make math and GMAT preparation enjoyable for every student by teaching them to break down 700+ level problems into easy- to-understand concepts.
Though capable of teaching in a multi-student classroom setting Dr. Chaparala chooses to teach one-on-one in order to develop a unique study plan and relationship with every student. He understands that no two students are the same and is able to focus on the quantitative shortcomings of each individual student. Beyond the numbers, Dr. Chaparala's tutoring aims to instill courage and self-confidence in every student so that with preparation and hard work they can reach their goals in the GMAT and in life.
"I felt strong in my verbal skills but needed help with my quantitative skills so I started looking for a tutor, and after reading about Dr. Chaparala on-line and talking with a few former students I felt he was the right match for me. I could not have been more satisfied with how much attention and Dr. Chaparala gave me. I was delighted with the personalized study plan. I have and will continue to refer friends and family to him because I feel he can help anyone improve their score. I struggled the most with Combinatorics and Probability problems but we worked solely on those concepts for multiple meetings and with his instructions and the extra-practice he gave me to do at home I was able to answer every one of those type questions correctly on my GMAT exam."
– Terry Bounds, Cox School of Business, B.B.A Finance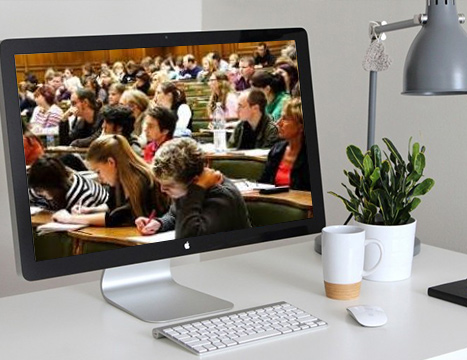 Ivy League GMAT
Over 35 years of GMAT tutoring experience
Over 17 years of experience in SAP configuration
Mentoring and Preparing students for Portfolio, Program, and Project Management Professional exams by PMI.
Training and preparing students to obtain SAP Certifications
25 years Project/Program/Portfolio Management experience
5 years Aerospace & Defense experience
Experience with MS Project 2010 in Initializing a Project, Creating a Task based Schedule, Managing Resources and Assignments, Tracking and Analyzing a Project, and Communicating Project Information to Stakeholders. Experience in Scheduling, Managing, Analyzing, Monitoring, and Controlling tasks.
Education
Masters in Mechanical Engineering
Financial Accounting with SAP ERP 6.0 EHP4 Training- Certification C_TFIN52_64
MS PROJECT 2010 CERTIFICATION TRAINING – MCTS Exam 77-178
Material Management Training in ECC 6.0 EHP 4
SAP Certified Technology Professional – Security with SAP Net Weaver 7.0
SD Training in Order Fulfillment with SAP ERP 6.0 EHP4 – Certification
Supplier Relationship Management Training in SAP SRM with EHP 1
Warehouse Management Training in ECC6.0 EHP5 – Certification P_LEWM_64
Virtualization and Cloud Computing – VMware vSphere 5.1 Training
VMware vSphere: Install, Configure, Manage [V5.5] Training by VMware
Certifications
PfMP (PORTFOLIO MANAGEMENT PROFESSIONAL)
PgMP (PROGRAM MANAGEMENT PROFESSIONAL)
PMP (PROJECT MANAGEMENT PROFESSIONAL)
CERTIFIED SCRUM MASTER – SCORED 100%
SIX SIGMA MASTER BLACK BELT – SCORED 100%
SAP FICO – FINANCIAL ACCOUNTING WITH SAP ERP 6.0 EHP4 – SCORED 100%
SAP SD – ORDER FULFILLMENT WITH SAP ERP 6.0 EHP4 – SCORED 100%
SAP PP – PRODUCTION PLANNING & MANUFACTURING WITH SAP ERP6.0 EHP4 – SCORED 100%
SAP SRM – SUPPLIER RELATIONSHIP MANAGEMENT WITH EHP – SCORED 70%
SAP MM – PROCUREMENT WITH SAP ERP 6.0 SCORED 68%
VCP5-DCV – VMWARE CERTIFIED PROFESSIONAL – SCORED 95%
MS PROJECT – MICROSOFT CERTIFIED PROFESSIONAL – SCORED 95%